Good morning! Thanks for waking up and opening my posts….it is most kind of you LOL.
(I remember about 15 years ago, I had to ask someone under 25 yrs old what LOL meant…laugh out loud. I thought it could mean 'lots of love' or some other abreviation that means 'keep oldies guessing'…..but that would be KOG.)
Anyway, this is just to let you know that we have gotten back to launching new books on Amazon's Kindle platform…..this is our OWN material, not that of our publishing clients.
So, our new book is…… "How to Start a Handyman Business". As I said yesterday, I wrote it months ago with our local handyman in mind, and I decided to launch it to the world.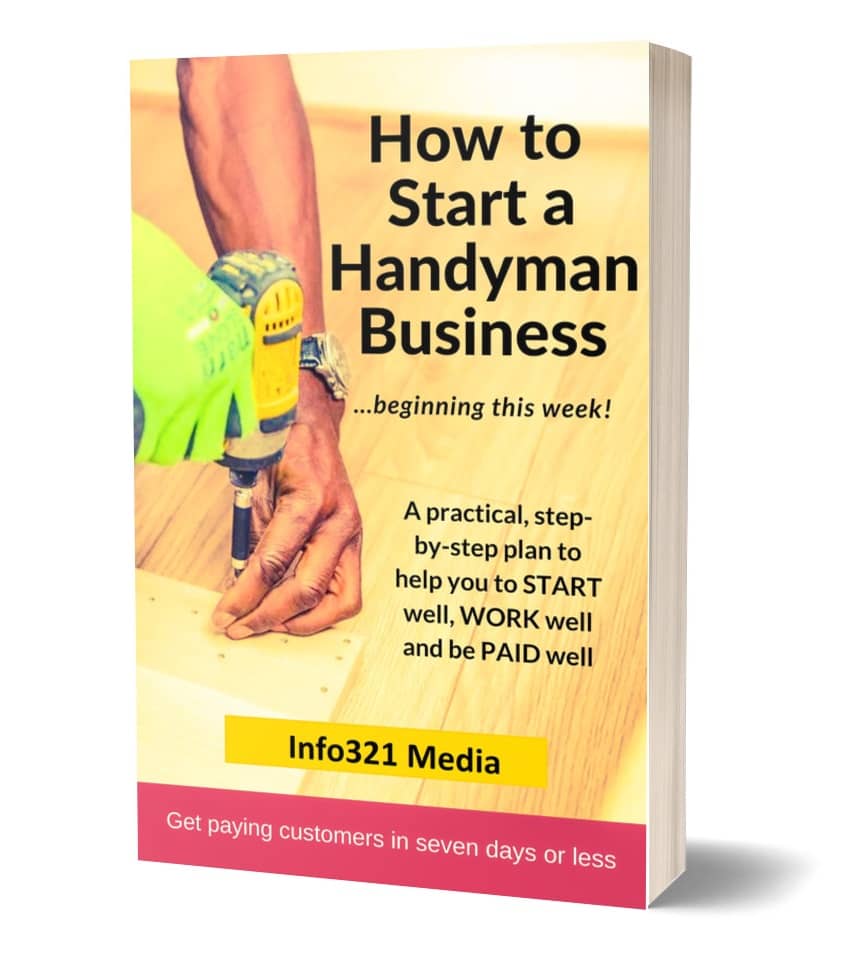 It is a step-by-step guide to finding out how to take your skills in landscaping, woodwork, metal work, plumbing etc, how to find your first customers, and how to grow it into a life-changing business. It is short, concise and powerful…..like my dog Brego the Bichon Frise.
If you are interested, then read you can see it here:
Amazon US: www.amazon.com/dp/B08RWV917M
Amazon UK: www.amazon.co.uk/dp/B08RWV917M
Amazon Canada: www.amazon.ca/dp/B08RWV917M
Amazon Australia: www.amazon.com.au/dp/B08RWV917M
"But Jerry, I am not interested in becoming a handyman…!"
That's fine……then you can see if there is a wonderful person in your family that could use the book.
5 FREE COPIES (UK Amazon customers only….sorry)
If you want a freebie REVIEW copy of "How to Start a Handyman Business", then HIT REPLY or send me a message on our SUPPORT PAGE and ask me. In exchange for the free copy, I will just ask you to write a short review on the product listing page. (I would hope for lovely, positive, 5-star reviews, but no pressure LOL)
Again, just ASK ME, and I will send you the link and instructions. This freebie offer expires 08 January, 2021. No purchase necessary.
It is an immense privilege to serve you….it really is.
If what I send to you is an actual help to you, then you can say 'thank you' by picking up one of our rapidly multiplying products.
That is a very subtle way of saying, "Hey, break open that fat wallet of yours!!" HAHA….that's blunt and honest….but no pressure.
Anyway, thanks for reading. Have a brilliant day,
Jerry K, Director
P.S. Ask me for a REVIEW copy if you are a UK Amazon customer and you want to read the new book and make a very short review of it…..thanks again